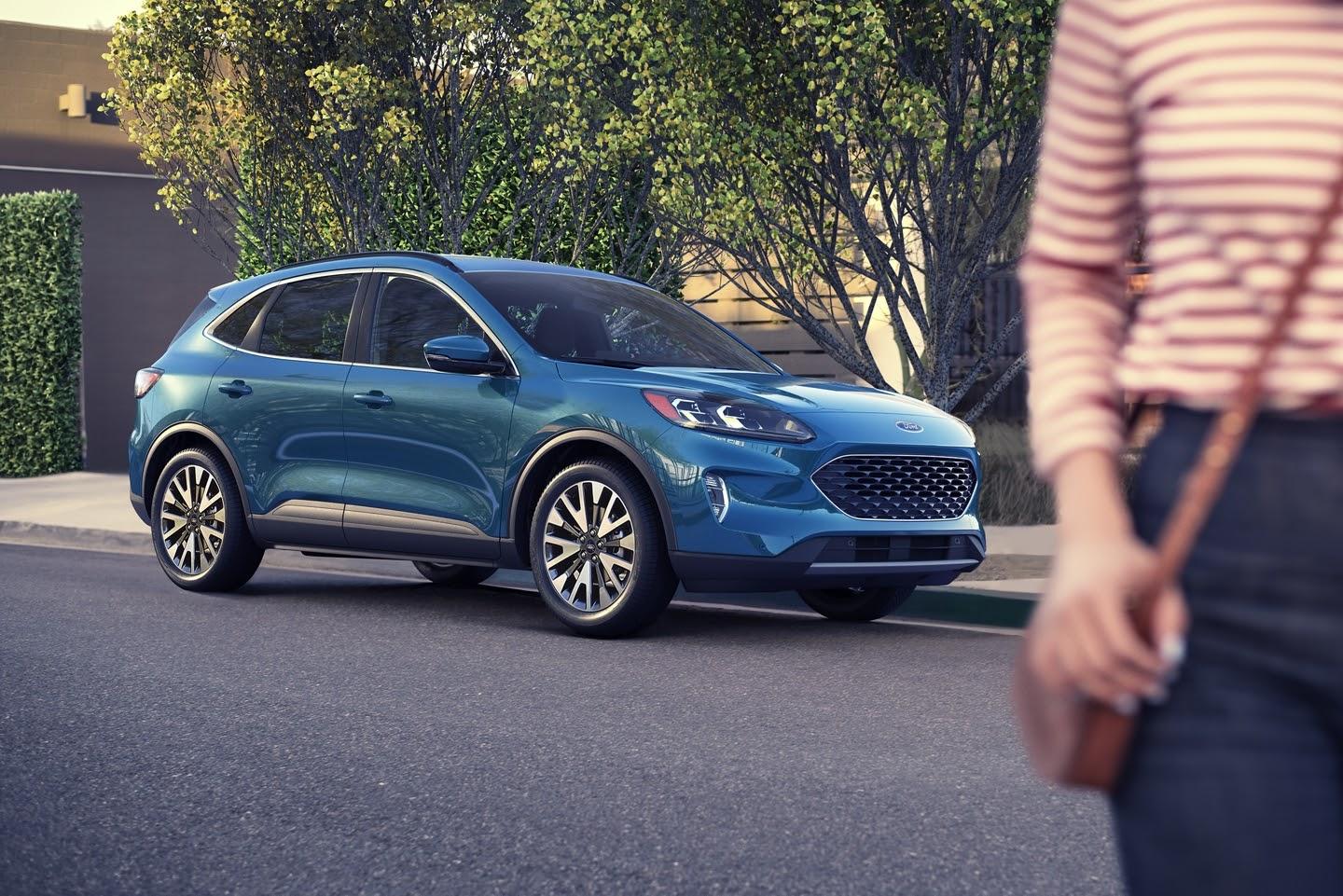 Our sales team at Stockfish Ford in North Bay takes pride in knowing when someone buys a vehicle from us; they know all the car details, including how the fun technology pieces and safety features work. We also believe our customers should be completely clear about the details of their financial agreement.
If you feel a little deflated about your car-buying experience because you know the best idea for your budget is to buy a used car, we are here to tell you that sometimes used is just as good as new!
Our budget-savvy customers know that it is possible to find a used car in excellent condition but pay a lot less for it than they would've if it had been brand-new.
Save Money
Depreciation is a big word, and you hear it a lot when you're car shopping. The dictionary definition is "the reduction in the value of an asset with the passage of time, due in particular to wear and tear."
When you're car shopping, depreciation reduces the value of a new car the minute you drive it off the lot. After it leaves the dealership, it's not considered new anymore.
Some put brand-new car depreciation at a staggering 54% of what you originally paid for it after just three years. Of course, this doesn't hold for every vehicle, but any car worth 54% less than what you paid for it means that's a steep investment to make and lots of money to consider.
Before you start sharpening pencils and getting out your calculator, think through the cost of the car you're hoping to purchase. Don't just think about the sticker price, either. Walk through how much it will cost depending on the interest rate at the time and the amount of time you'll need to pay it off. Our online shopping tools will help you get a fair idea of exactly how much your car will cost.
One of the most alluring things about buying a used or certified pre-owned car is that there is no depreciation cost. You're buying - and paying for - what you're getting.
Lemons to Lemonade
Not that long ago, when consumers purchased a used car, heavy skepticism surrounded the salesperson, the vehicle, and the car's history. Sales transactions were often tense, each person worrying the other was trying to find an advantage in the deal.
Now, with the advent of the internet, all you need to find out all you could ever want to know about a car's history is its VIN. With that number, you can find out previous owner history, accident or incident reports - even whether or not the vehicle has been used as an Uber. There shouldn't be any more skepticism because you have all the tools available to find out exactly what you want and need to know.
The only thing our sales team recommends to used car buyers is that they try and save a little money every month for unexpected car repairs. One of the few downsides to purchasing a used car is that they are likely to need repair faster than a new car. Sometimes, that's not true either - but it's better to be prepared than surprised.
We think it's better to have a little set aside than have to break your budget if car repair is necessary.
Take the Time to Test Drive
Never buy a car - any car - without test driving it first. This is one piece of the car buying process that folks are more likely to skip than not. When you visit a dealership to purchase a car - new or used - that dealership works for you. Take the time for the test drive, and we recommend you bring a trusted friend.
Any time you face a significant decision, have someone with you to help you think through the process. Investments are stressful, so having a friend along to help listen to the salesperson and think through all the information can be incredibly helpful.
Before you go to the dealership, go ahead and write down a list of questions. As your conversation with the salesperson naturally evolves, you'll think of more as you go. That's great! Just write it down to ensure that you have all the information you need to make an informed decision before you leave.
The test drive is your opportunity to think critically about every part of the vehicle:
Is the driver's seat comfortable? How can I adjust it to fit my height?

How do the safety features work?

How do I turn on the lights?

Is there enough cargo room for everything I need?

Are there accessories that I can add to make things more convenient?
We work on your timeline, so take all the time you need. It's always a good idea to sleep on a big decision. We understand that, and we also know you may have more questions after you leave. Call us back for any clarifications! That's why we are here!
Confidence Restored
At Stockfish Ford, we know our friends and neighbors in and around North Bay very well. We know what you expect in top-quality cars, sold to you by knowledgeable, thoughtful staff. Our team is here to help you make a good decision based on our brand expertise and years of knowledge.
Come by George Stockfish Ford TODAY, and let's look at used cars together. We think you'll be pleased with all your options!